Manaan Kar Ray Photography



My Travels


Photo Credit: Mahi Kar Ray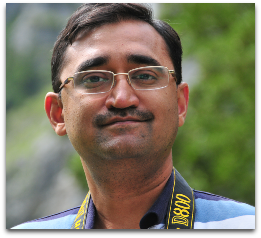 Dr Manaan Kar Ray LRPS
From Egyptian Pyramids to Mayan, from lions hunting in packs in Masai Mara to the Royal Bengal Tiger in Sunderbans, from the Grand Canyon in Arizona to the Mighty Himalayas, from the beaches of Ko Phi Phi in Thailand to those in the carribean, from sky scrapers in Singapore to the top of Empire state, from the white Marble of Taj Mahal to the wrought iron of Eiffel Tower, I have been very fortunate to see over 30 countries and over 125 destinations in the last 15 years. However I feel I have barely scratched the surface of all that is to see in a life time.



My Travels
2000 Onwards
Aug 15: Canada (Ontario, Quebec)
July 15: Doha, Qatar
Apr 15: Rome, Italy
Dec 14: India
Aug 14: Western Europe Road Trip (France, Switzerland, Luxembourg, Belgium)
May 14: Budapest, Hungary
Apr 14: Paris, France
Dec 13: Tunisia
Oct 13: Prague, Check Republic
Aug 13: Lake District, UK
July 13: Peak District, UK
May 13: Brighton, UK
Oct 12: Vienna, Austria
Aug 12: Himachal, India
Apr 12: Scotland, UK
Dec 11: Yucatan, Mexico
Aug 11: Thailand
Jun 11: New York, Yale, US
Apr 11: North Wales, UK
Aug 10: Amsterdam, Netherlands
Jan 10: Andalucia, Spain

Countries Travelled
Portrait shot by Mahi (when 8 years old) in Lauterbrunnen Valley, Switzerland.
Aug 09, Istanbul, Turkey
Jul 09: Sikkim, India
Jan 09: Singapore
Jun 08: Venice, Italy
May 08: Greece, Croatia
Jan 08: Montreux, Geneva, Switzerland
Jun 07: Cornwall, UK
Mar 07: New Forest, UK
Mar 07: Madrid, Spain
Nov 06: Barcelona, Spain
Oct 06: Western India
May 06: Davos, Switzerland
Feb 06: Nice, France
May 05: Western US (California, Arizona, Utah, Nevada)
Jul 04: Western Europe (France, Netherlands, Germany, Switzeland, Austria, Italy, Monaco)
May 04: Dublin
April 04: Isle of Wight, UK
Jan 04: Kenya
Aug 03: Scotland, UK
Apr 03: Cornwall, UK
Dec 02: Egypt
Sep 02: Belfast
Apr 02: Lake District, UK
Oct 01: West Wales, UK
Dec 00: Nepal

Asia
India
Nepal
Qatar
Singapore
Thailand
Africa
Europe
Austria
Belgium
Croatia
Czech Republic
France
Germany
Great Britain
Greece
Hungary
Italy
Ireland
Luxemburg
Monaco
Netherlands
Portugal
Spain
Turkey
Vatican
North America
Canada
Mexico
United States of America

Upcoming Trips
Amsterdam
Lisbon, Portugal
Australia
South Africa