Manaan Kar Ray Photography



About Me


Photo Credit: Mahi Kar Ray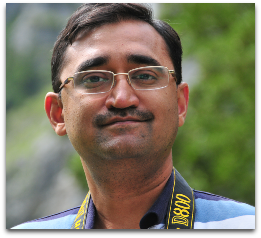 Dr Manaan Kar Ray LRPS
From Egyptian Pyramids to Mayan, from lions hunting in packs in Masai Mara to the Royal Bengal Tiger in Sunderbans, from the Grand Canyon in Arizona to the Mighty Himalayas, from the beaches of Ko Phi Phi in Thailand to those in the carribean, from sky scrapers in Singapore to the top of Empire state, from the white Marble of Taj Mahal to the wrought iron of Eiffel Tower, I have been very fortunate to see over 25 countries and over 125 destinations in the last 10 years. However I feel I have barely scratched the surface of all that is to see in a life time.



My Travels
Successful LRPS Panel
Aug 15: Canada (Ontario, Quebec)
July 15: Doha, Qatar
Apr 15: Rome, Italy
Dec 14: India
Aug 14: Western Europe Road Trip (France, Switzerland, Luxembourg, Belgium)
May 14: Budapest, Hungary
Apr 14: Paris, France
Dec 13: Tunisia
Oct 13: Prague, Check Republic
Aug 13: Lake District, UK
July 13: Peak District, UK
May 13: Brighton, UK
Oct 12: Vienna, Austria
Aug 12: Himachal, India
Apr 12: Scotland, UK
Dec 11: Yucatan, Mexico
Aug 11: Thailand
Jun 11: New York, Yale, US
Apr 11: North Wales, UK
Aug 10: Amsterdam, Netherlands
Jan 10: Andalucia, Spain
Aug 09, Istanbul, Turkey
Jul 09: Sikkim, India
Jan 09: Singapore
Jun 08: Venice, Italy
May 08: Greece, Croatia
Jan 08: Montreux, Geneva, Switzerland
Jun 07: Cornwall, UK
Mar 07: New Forest, UK
Mar 07: Madrid, Spain
Nov 06: Barcelona, Spain
Oct 06: Western India
May 06: Davos, Switzerland
Feb 06: Nice, France
May 05: Western US (California, Arizona, Utah, Nevada)
Jul 04: Western Europe (France, Netherlands, Germany, Switzeland, Austria, Italy, Monaco)
May 04: Dublin
April 04: Isle of Wight, UK
Jan 04: Kenya
Aug 03: Scotland, UK
Apr 03: Cornwall, UK
Dec 02: Egypt
Sep 02: Belfast
Apr 02: Lake District, UK
Oct 01: West Wales, UK
Dec 00: Nepal

My Travels (2000 onwards)
Psychiatrist by profession – Photographer by passion, Manaan hails from Calcutta, India, and is currently settled in Cambridge, UK. He started photography at the age of 19 when his mother presented him with a Zenith K22 for a trek to Tapovan, Himalayas. Since then he has come a long way. In 2003, like many others he too went digital with a Nikon D100. Since then he has loyally stick with Nikon.
Architecture at night is his specialty, but he also likes shooting landscapes, wildlife and dance recitals. To him every photograph is a challenge, a challenge to immortalize a moment in time, not just what the eyes see but also the unspoken emotion that goes into the CLICK as the shutter falls. In his own words 'In a world full of chaos, photography is the recess of peace and sanity.'
Thanks to his Dad, who was a keen photographer himself, he traveled the length and breadth of India. Medical School brought a new passion of trekking the mighty Himalayas. Unfortunately all good things must end, so did Medical School, and with that his trekking days. He still dreams that some day, somewhere, some how he will trek again with the same group of old friends who are now dispersed all over the world as busy medical practitioners. His recent trips are listed to the right. In his opinion Kenya is like a wildlife photographer's dream come true. Photo opportunities are immense and the sheer thrill of seeing eye to eye with a wild lion or cheetah or leopard (of course through the lens) is a feeling that cannot be described in words.
He is married and has a daughter and a son, both of them are now taking there first steps in the world of photography. Thanks to the digital age they started when they were 8 and 5. Sharing with them this passion helps Manaan momentarily forget the pain that people with mental health challenges struggle with.
Portrait shot by Mahi (when 8 years old) in Lauterbrunnen Valley, Switzerland.